Restaurants

Immerse yourself in the flavour of Amsterdam
Explore
The underlying principle behind our food and drink offering is simplicity – fresh ingredients, in unpretentious and inviting settings. Carstens Amsterdam, a spacious urban brasserie, offers honest easy-going Dutch cuisine with a twist. ARCA Amsterdam encourages interaction with sharing plates of Portuguese dishes with unique Asian influences, served in a uniquely creative environment.
Carstens Brasserie
Dutch with a twist. Carstens Amsterdam is a contemporary brasserie with a spacious urban feel near Amsterdam Central Station. Working with recognisable flavours and only the best ingredients, the brasserie brings the farm back into the city. Except the delicious, without unnecessarily frills. All ingredients (and wines) come from the country's own soil and waters or have a clear link with the Netherlands. Seasonality, local craftsmen & craftsmanship in the kitchen, are the driving motivations behind the menus. As soon as an ingredient comes into season, in the words of the chef "bang it goes on the Carstens menu" and he uses these menus to give spotlight to some truly unique and exciting Amsterdam craftsmen.
3-course shared dining experience available on request.
up to 70 people (dinner setting)
ENQUIRE NOW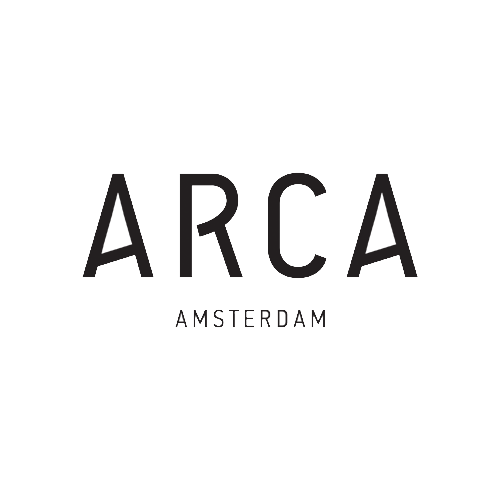 ARCA Amsterdam
ARCA Restaurant & Bar is the perfect spot for a memorable dining experience offering modern Portuguese dishes with unique Asian influences, impressive cocktails and lively weekend nights. Award-winning two Michelin star Portuguese chef Henrique Sá Pessoa, recently named 38th Best Chef in the World opens ARCA as his first restaurant in Europe outside of Lisbon, and the funkier, more relaxed sister to his other outposts. 
At the bar, every cocktail tells a story, profiling Portuguese & Asian spices and bitters to craft a menu that both complements perfectly with ARCA bites and is just as enjoyable when cocktails are taken alone.
Live music on Thursday, Friday & Saturday nights brings a vibe you don't want to miss.
Up to 80 people (dinner setting)
ENQUIRE NOW
Enjoy the best of both worlds with our We Are Amsterdam Packages
Indulge in a true Dutch cuisine for an extensive lunch served within an hour, only to end your day of meetings in the vibrant ARCA Restaurant & Bar and savour some Portuguese dishes with unique Asian influences. Or the other way around. It's up to you.
VIEW PACKAGES